Shanghai
K11 Design Month
(Shanghai, 26 September 2014) – Every October is the Design Month at K11. This year, K11 Art Foundation proudly presents Korean Contemporary Design Exhibition "Ticket to Seoul" and Special Exhibition "Day and Night in Seoul" from September 27 to November 16 in honor of this annual tradition. Artist talk starts in September 26th 2pm till 4pm and Opening reception would be from 5pm to7pm.
Seoul has been the political, financial, and cultural soul of South Korea for more than 500 years. To convey both the legacy of its rich history as well as the vision of its future, we designed a four section show.
The first has thirty representative design project selected by more than a hundred top Korean designers that trace an imaginary route through the history of Korean design culture from 1976 to 2011.
The second section is a display of "Korean Wave" related designs and products that pay tribute to trends in Korean popular music and entertainment culture that have taken Asia by storm. The third section is a carefully curated selection of cutting-edge designs from the past two years that exemplify designs trends in contemporary South Korea. The fourth and final section "Day/Night in Seoul" is a compilation of artwork by eight young emerging Korean creators; Artists, illustrator and Designers that portray their subjective observations and memories of Seoul and showcase authentic depictions of the many faces and expressions of the city these artists call home.
The Shanghai chi K11 art museum hopes that this exhibition will reveal, both intellectually and visually, the many facets of the city of Seoul to the public and enable viewers to acquire a deeper understanding of the development and history of design culture in Korea.
Main exhibition: Korean Contemporary Design Exhibition "Ticket to Seoul"
The first Korean drama aired in China was <Jealousy> in 1993. It has been almost 20 years since Korean dramas and K-pop were introduced to China in full swing. Recently, we saw another Korean drama <My Love from the Star> enjoying sensational popularity and Korean musicians such as Girls' Generation, Super Junior, and Big Bang have been creating an enormous fandom causing a sensation in China. The sweeping Korean wave is now leading to a boom in learning Korean and trips to Korea. Furthermore, Chinese consumers have increased their preference for Korean companies' brands and products that they met through Korean wave stars. Ranging from Korean smart phone through Korean cosmetics to Korean rice cookers, the modifier 'Korean' is now perceived as a guaranteed product with credible quality and excellent designs. It is not true that those Korean companies who are striding the global stage showed the world-class design from the beginning. There have been the utmost efforts by the Korean design industry behind the current status of Korean designs.
The exhibition <Ticket to Seoul> shines light on Korean designs from various angles by symbolizing Seoul, the capital and heart of Korea. It introduces 'Korea's 30 modern design projects' which are a collection of key design projects that have fueled the development of Korean design history since the 1970's when Korea saw industrialization and modernization. The exhibition will walk you through the developmental phases of Korean designs.
Another exhibition we have prepared is 'K-pop Design'. The external expansion of K-pop is attributed in part to the initiative and drive of large entertainment agencies. They have designers in place within their organization in charge of managing musicians' visual identities and branding. The exhibition will look into the design strategies by Korean entertainment agencies notably centering on SM, YG, and JYP.
Curated by Monthly DESIGN Magazine
Monthly DESIGN magazine is Korea's representative design magazine which was founded in 1976. It has continued to promote the values of design in society even before the word 'design' was commonly used. As the witness of Korea's design being both the growth engine and fruit of Korea's industrial development, Monthly DESIGN magazine has featured a wide spectrum of information for the past 38 years including best design practices and their related designers and CEO s, global designers and their design philosophy, and newly emerging design theories and trend. www.design.co.kr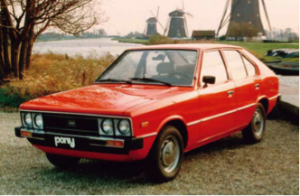 PONY (1974)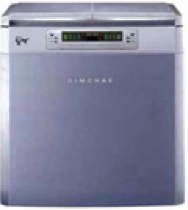 Dimchae,Kimgchi Referigerator (1995)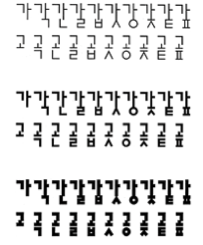 Ahnsangsoo typeface(1985)
Special Exhibition "Day and Night in Seoul"

Curated by Jang You Jung (Director of A*Lab)  After graduating from Art history department of the graduate school of Hongik University, she worked as a curator at Amore Pacific Museum of Art and Wellside Gallery as well as an art director at Wellside Gallery. She has a passion to narrow the gap between the public and art thru art lectures of exhibition and art tour.
Artists
Kim Bom, Ahn Jae Sun and Lee Jang Hee have been focusing on historical or well-known spots of Seoul. Kim Bom record the story which will go down in the history in this changing environment of city and most of the paintings are motivated from Seoul's representing spots such as City Hall, Deoksugung Palace, Gwanghwamun Plaza, Namsan Mountain, Hangang River and Seoul Fortress Wall. She conveys joy to the people by presenting related events the place and giving life to the city. Illustrator Ahn Jae Sun wanted to challenge herself as we didn't have illustration book of Seoul while the one for Paris and England is already published so now she is actively drawing paintings of Seoul. Lee, Jang Hee usually draws sketches of historically important places upon site visiting and he adds historical research to the drawings.
While, Jang Suk Joon and Ahn Se Kweon are usually attracted by disappearing places such as the place people never care or the place soon to be disappeared because of redevelopment.
Jang Suk Joon chooses the suburbs area as a subject of her work. For instance, she makes unique image by arranging similar pictures repeatedly on the computer and she usually takes picture of back ally, food stalls that appear in the night, shutters of old shopping center or vinyl shades hanging at the parking lot entrance of motels. Ahn Se Kweon who constantly brings the change of major cities to his exhibition thru pictures and video images and this time he raised the issues of development and redevelopment of Seoul in front. He describes the other side of the city that is disappearing from redevelopment thru his camera. He captured Chunggyechun Stream, which is now a popular place for strolling, during its transition period as well as the construction site of Wolkok-dong that destroyed existing living site to be reformed into large apartment complex.
This method is different from Han Sungpil's current approach to Seoul which is to accommodate remnants and memories of the past from the present's point of view. In fact, he has been famous for his Façade project which is to cover the historical buildings with wrapping and record it. In the beginning, he searched for the relations between idea and reality and 'proved existence' by photographically reproducing Trompe-l'œil which can be found from the warp or wall paintings of restored buildings. These days, he installed custom-made wrapping to cultural assets and picture the construction site together with the wrapping as well as the building behind the wrapping. He added the spirit created by artist to existing history by doing installation and picturing at the same time.
Jeong Hee Woo and Kim Seung Taek show the subjects and symbols that are used in the daily life of Seoul people as they are. Jeong Hee Woo has been concentrating on recording the city where is more than drawing the sceneries of the city. With her constant interests in the exteriors of the building as well as the symbols such as one-way sign, dead-end sign, bicycle ways or manhole cover that move the city silently. Recently, she used to take rubbings of the walls of apartment which are the representing products of Korean urban development to show the trace of time. Kim Seung Taek describes the sceneries where he used to live or he's familiar with and the sceneries are usually from simple villages having history instead of high skyscrapers showing development phase. He presents the subjects used by the people in their daily life at the same time. He is just telling the story of life which we have been ignored so far.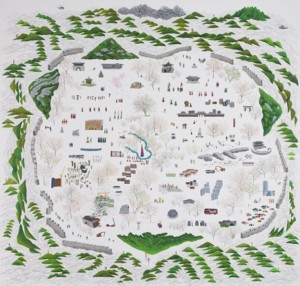 Kim Bom
新首善全圖
Mixed Media on Canvas, 180x180cm, 2010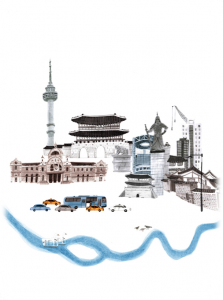 Ahn Jae Sun
Seoul, ink on paper, 20.2x27.2cm, 2012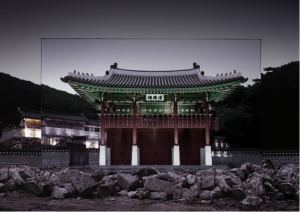 Han Sungpil
Tandem Sequence,
Arcival Pigement Print, 150cmx211cm,2011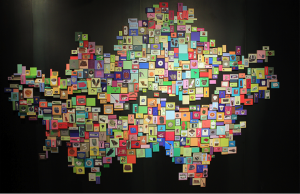 Jeong Hee Woo
Our Ordinary Things,
Variable size,
Drawing on the Wood, varnish,2013
-END-