Hong Kong
"K11 KULTURE INCUBATION" Exhibition
Featuring 80 artists, designers and other creators in five Kulture-Bricks
From a Collaboration of Eight Creators, to the Promotion of Green and Healthy Culture 
(Hong Kong, 12 September 2019) Culture is the essence of human life. Every civilization has developed its unique culture, which evolves and changes form through the ages, passing on from one generation to the next. With Art, People and Nature as its core values, K11 Art Mall has always been an active proponent of local culture, bringing together a diverse range of creators and creativity across different domains, and adding brand new elements into our culture. K11 Art Mall will hold the "K11 KULTURE INCUBATION" Exhibition, happening today through 27 October at chi K11 art space on B2/F. The exhibition is designed by cross-media creator Chilai Howard, combining the works of around 100 creators, designers, artists and professionals over three years through Howard's trademark interactive presentation. Visitors can look back on the creativity of the past, and look forward to the collaboration of the future. Using "Brick", the symbolism of creativity, the Five "Kulture-Bricks" provide individual platforms for different types of creative expression, and they can also be stacked like bricks to create different combinations, presenting the best of SALON11's crossover dialogues, MOVIE11's movie screening, and musiK11's indie music platform. Playing off the "brick" and "break" pun, they also give visitors a chance to take a "break" from hectic city life in this quiet cultural space and draw inspiration from the exhibits to create their own "Kulture-Brick".
SALON11 Brick #1 Culture Gramophone and Neon Wall of 80 Stars
Culture changes as time passes, and from person to person. "K11 KULTURE INCUBATION" Exhibition's Culture Gramophone is an installation recording the "voices" of near 80 artists, designers and creators who have participated in SALON11's cultural dialogues, including renowned designer Lo Wing-Keung, The Way We Dance choreographer Maverick Mak, and calligrapher Inkless, each presenting their own unique definition of culture. The Neon Wall of Stars modelled on the concept of the Avenue of Stars. The names of these artists and creators are projected on the wall honouring their work. Another installation art that makes use of retro TV sets plays highlights from SALON11 cultural dialogues from the past 3 years, where creators approach culture, creativity and art from a variety of angles, engaging in conversations and interaction that stimulate public imagination, promoting the integration of new thinking in everyday life and diverse local cultural development. These highlights generate creative dialogue themselves, pushing the boundaries of diversity in culture.
MOVIE11 Brick #2 A Dream Fulfilled in Film
While the meaning of "culture" can change from person to person and with the passage of time, film culture has stood the test of time because it is every director's "dreamworks", every frame testimony to their pursuit of their dreams. And it is no less so for the audience, for whom a particular scene might ignite the flames of a dream that had long lay dormant. MOVIE11 was established to help these people pursue their dreams, with thematic movie viewing, interactions with industry experts, movie workshops and seminars, connecting professionals and movie lovers and fostering the next generation of film industry talent. Art school graduates or up-and-coming directors find here a platform for them to express their true ideals and show their determination to pursue their dreams, inviting audiences to join them in expanding their imagination in life. As a dream-chaser himself, Howard's selected movie quotes are reflected throughout the movie tunnel based on geometric shapes, allowing visitors to appreciate the culture of movies from a variety of angles, much as perspectives on life can shift. He encourages visitors to think about each famous quote and find their own answers and forgotten dreams from the perspectives of "movie", "life" and "love", through which they may find the exit to the tunnel.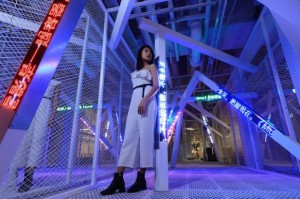 musiK11 Brick #3 Music, Soundwave, Light and Shadow
Like movies, music stimulates one's imagination on life, but the lack of imagery allows for even more freedom of imagination. Dedicated to the cause of helping independent local bands and musicians, and promoting local independent music, musiK11 provides a performance platform and public performance opportunities for greater exposure. In this exhibition, the "Soundless Concert Hall" is based on the silent party concept, where independent music from musiK11 is played through headphones, allowing visitors to choose their own favourite music and listen in complete freedom. To further emphasize this freedom, Howard leverages the relationship between music, light and space, and combines tens of thousands of specially-made cotton threads into an undulating "soundwave" in the light and shadows.
FUTURE Brick #4 A Crossover Interaction of Eight Creators
"Kulture-Bricks" stands as a testimonial to the process of accumulation and exploration in culture, like individual bricks that combine into surprising results. 8 creators join forces in a collaborative effort at K11 Art Mall: Handcrafted candle brand BeCandle, paper relief sculpture brand Stickyline, local handcrafted beer brand Mak's Beer, ceramic/glass designer and artist Niko, typographic designer Adonian, architectural designer Edmond, local comic artist Kong Kee, and Anicorn Watches creative director Joe, bringing to the public the charm of diversity in culture, and heralding the future direction of cultural development.
The Beginning of Curiosity - BeCandle Candles x Stickyline Paper Relief
You may be familiar with the story and characters of Alice in Wonderland, but have you ever imagined what the Cheshire Cat or the fantastic plants might smell? BeCandle is combining their scent expertise with paper relief sculptors Stickyline to create a brand-new Alice in Wonderland-themed scent and visual experience. BeCandle's exclusive scents permeate every classic scene, inviting visitors into the world of Alice in Wonderland.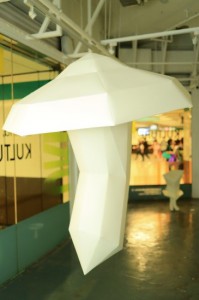 Iceberg Island - Mak's Beer x Niko's Ceramics and Glass
Local handcrafted beer brand Mak's Beer was founded by three Hong Kong young men Ball, Mark and Tak. They have held tours of their brewery, a rare thing for Hong Kong, and in this exhibition, they will team up with ceramic/glass designer and artist Niko in a tasting workshop. Mak's Beer is introducing three special brews that use alternative ingredients, including champagne yeast and unnamed beer yeast, a perfect match with Niko's specially designed "Iceberg" recycled glass cups. The workshop will discuss the various aspects of handcrafted beers, including temperature, foam, colour, scent and liquid, delivering a fresh new beer tasting experience for participants that breaks beer stereotypes, while also incorporating environmental protection elements.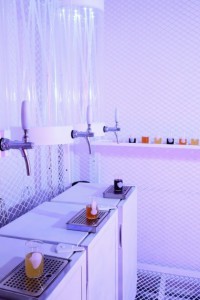 Point of View - Adonian's Text Design x Edmond's Architectural Design
One of Hong Kong's most noticeable cultural identities is the colourful billboards that line every street, and Adonian has combined them with his Hong Kong Bakngai font as the primary element of this work. Always conscious of practical application in his designs, Adonian is working with architectural designer Edmond to combine text design with architecture design, using the Chinese character "eternity" to capture the everlasting spirit of local culture that is one of the central messages of this exhibition. Edmond combines his eye as an architect with the design of traditional billboards, breaking down the brush strokes that make up the Chinese character with a trendy yet practical design that brings a local heritage from outdoor signs to the average office and home.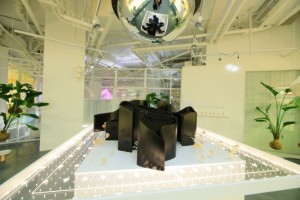 Reversing in a Flash - Comic Artist Kong Kee x Anicorn Watches Creative Director Joe
Kong Kee incorporates philosophical concepts in his works, giving them a deeper meaning, and in this "K11 KULTURE INCUBATION" exhibition, he is working with Anicorn Watches creative director and co-founder Joe for the first time, presenting the "Let's Forget the Timeline" animation in conjunction with Joe's latest design, "Mirrored Ages", a watch that runs backwards. The pair are also working together on a jumbo mirror box, in which the backwards watch is mirrored and reflected in a tunnel of time, where time is borrowed, and travels both backwards and in circles, reminding the visitor of the presence and irreversibility of time.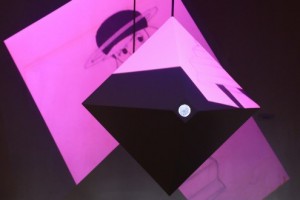 WELLNESS Brick #5 Culture, Sustainability and Health
As the way people live changes, so does culture, and environmental protection and green living have become an integral part of modern-day culture. Howard integrates this new cultural concept in the "K11 KULTURE INCUBATION" Exhibition, setting up green plants that use a circular watering system that represents the cycle of life and culture, as well as the culture of healthy living that is quickly gaining popularity around the world.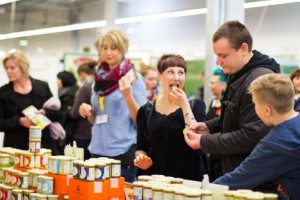 In promotion of this new culture, K11 Art Mall is integrating green culture beyond the boundaries of "K11 KULTURE INCUBATION" Exhibition on its 1/F and 2/F, and is joining forces with VeggieWorld Hong Kong to hold a weekend vegan market at the end of September, with 30 popular local brands, providing a wide range of vegan delicacies and high-quality products, promoting sustaining living and vegan culture in Hong Kong. Many K11 Art Mall restaurants are also releasing green menus based on natural, healthy ingredients, plus additional offers and rewards that encourage visitors to enjoy high-quality green dining culture in a bustling metropolis.
K11 Natural x VeggieWorld Vegan Market
Date: 28-29 September 2019 (Saturday to Sunday)
Time: 11am – 9pm
Venue: K11 Art Mall (1/F and 2/F)
"K11 KULTURE INCUBATION" Exhibition
Date: 12 September to 27 October 2019
Time: 12nn – 10pm
Venue: chi K11 art space (B2/F, K11 Art Mall, 18 Hanoi Road, Tsim Sha Tsui, Kowloon)
Artists Profile
Chilai Howard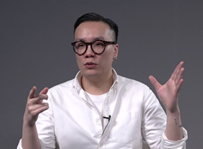 After completing his secondary education in the UK, exhibition designer Chilai Howard returned to Hong Kong, graduating from the City University's School of Creative Media and the Hong Kong University of Science and Technology. He has focused on experimental making and mixed-media installation art, and his works have been featured at numerous international art festivals and museums, including the CAFA Art Museum, the Museum of Contemporary Art Taipei, Tate Modern, Arad Art Museum, the New Vision Arts Festival at Hong Kong Cultural Centre, and Move On Asia at Casa Asia.
Adonian Chan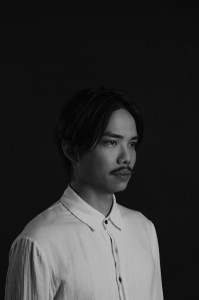 With traditional calligraphy in steady decline, typographic designer Adonian Chan felt that the best way to preserve the unique heritage of local calligraphy was to lift it from ink and paper into the digital world. The product of this philosophy was the Hong Kong Bakngai font, a font truly native to Hong Kong, integrating traditional calligraphy into everyday life.
Edmond Wong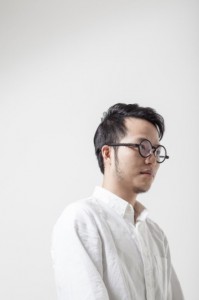 Architectural designer Edmond Wong has a master's degree in architecture and worked at a major architecture company, but decided to strike out on his own and created his own design brand. His practical, elegant and multifunctional training bench "X Bench" earned him 2nd-prize at the Milan Design Week's Salone Satellite Award for talented young designers, the first Hong Kong designer to earn the prestigious award, marking a whole new beginning for his designing career.
Stickyline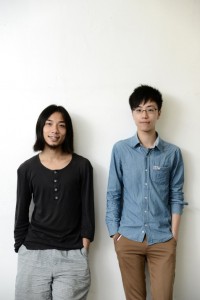 Established by Hong Kong Polytechnic University graduates Soilworm and Mic, paper packaging design team Stickyline's achievements include an engagement to design concert outfits for Ivana Wong. Their innovative works that combine visual design with three-dimensional paper relief sculptures have caught the eye of many international brands, and they have been invited to work with Lane Crawford, Wut Berline and côte&ciel. They also received DFA's Hong Kong Young Design Talent Award in 2013.
BeCandle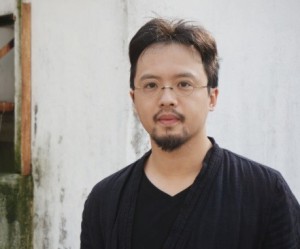 Designer Xavier Tsang's handcrafted candle brand BeCandle distinguishes itself from other candle art with unique form and integration with western aroma. The throwback "Lost In Time" series, for example, recreates classic phones, cassette tapes and dim sum, and have been featured at numerous experimental aroma exhibitions, while "Ten Levels of Hell" mixes ten repugnant or harsh smells into a surprisingly pleasant end result.
Kong Kee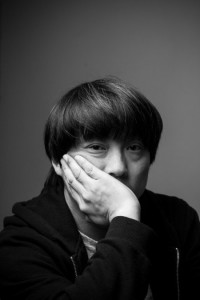 Kong Kee is a thoroughly Hong Kong comic artist whose works are mostly based on Hong Kong, combining local heritage with philosophical depth. His work has resulted in an invitation from Britop BLUR to illustrate the cover of their album, The Magic Whip, leading to the 20-page comic strip Travel to Hong Kong with Blur. His animated short film Dragon's Delusion earned him the DigiCon6 Asia Gold Mention award from Japan's Tokyo Broadcasting System Television.
Joe Kwan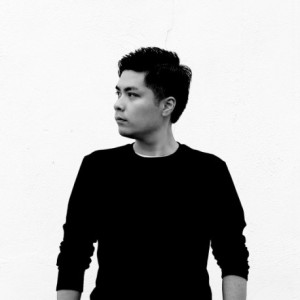 Anicorn Watches founder and local designer Joe Kwan was selected for Kickstarter's "Staff Pick", the only Asian crowdfunded watch project to earn the honour. The brand has worked with international brands like NASA and Highsnobiety, and has been mentioned in the prestigious Wallpaper magazine.
Mak's Beer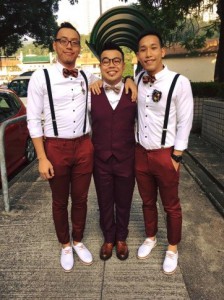 Founded by three Hong Kong young men Ball, Mark and Ken, Mak's Beer has never been afraid to innovate, using natural well water from Yim Tin Tsai for its "Yim Tin Beer", as well as "Sugar Cane Beer" and "Longan Beer" based on ingredients used in traditional Hong Kong drinks and soup. Mak's Beer is committed to promoting handcrafted beer culture, stimulating taste buds, informing the public and dispelling stereotypes about beers.
Niko Leung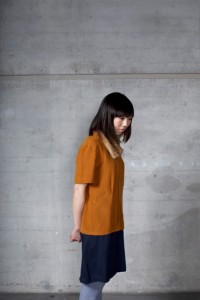 Ceramic/glass designer, artist and teacher Niko Leung graduated from the prestigious Design Academy Einhoven. Focusing on the uncertainty, collaboration and possibility of ceramics, she has studied Asian ceramics at Jingdezhen, China and Kouraku Kiln, Japan, combining Asian and Western ceramics craftsmanship into her own unique design philosophy, as well as developing alternative food and drink vessels to deliver a better dining experience.
About K11 Group
K11 Group was founded in 2008 by renowned entrepreneur Adrian Cheng.  The unique concept brand combines art and commerce in commercial and residential real estate, and a growing portfolio of brands across different sectors in Greater China and around the world.
Marking its 10th anniversary, K11 Group announced its most ambitious Cultural-Retail development K11 MUSEA in June 2018, situated at the heart of the new $2.6bn Victoria Dockside art and design district developed by parent company New World Group in Hong Kong, scheduled to fully open in 2019.
In addition to its flagship K11 Art Malls, K11 Group also operates K11 ATELIER, a network of office buildings for the next-generation workforce; luxury residences for worldly travellers K11 ARTUS; open education platform K11 Kulture Academy; the Terrarium-inspired transformative retail space K11 Natural; consulting and market research institution K11 Future Taskforce; K11 Art Foundation, China's first not-for-profit to incubate Chinese artists and curators.
K11 Group is based in Hong Kong and has operations in Greater China, as well as investments in Europe and the US.
Through K11 Group, Cheng's stated aim is to enrich the new consumer's daily life through the power of creativity, culture and innovation. This work will create a new global identity for Chinese millennials as well as cultivate opportunities for communities to thrive, connect, work and shop. By 2024 K11 Group will have gained a footprint in nine cities across Greater China. K11 was honoured by Fast Company as one of the most innovative companies in 2019 for its disruptive retail model.
For media enquiries, please contact:
K11 Concepts Limited
k11communications@K11.com
-END-